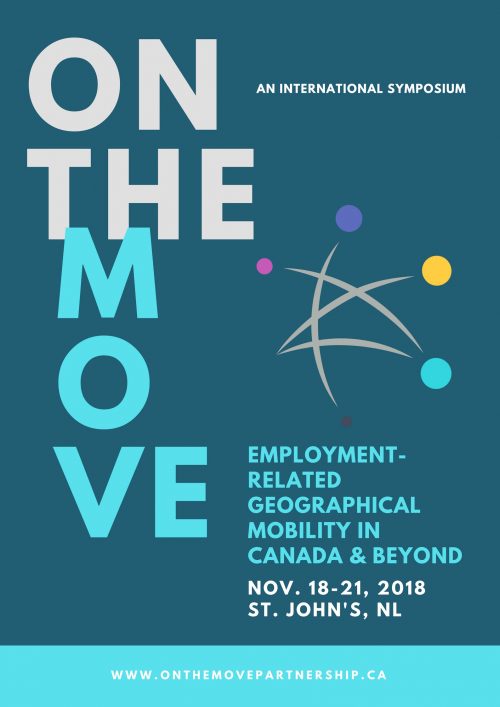 On the Move: Employment-Related Geographical Mobility in Canada & Beyond will bring together researchers, students and community partners from across the On the Move Partnership team and elsewhere to discuss research findings, dissemination, and plans for the future.
The symposium will be held at Memorial University's new conference facility in The Battery, St. John's, NL, November 18-21.
Long program available here.
Anyone wishing to attend the symposium should get in touch with Project Manager Janet Oliver at joliver@mun.ca.
For more information contact Project Director Dr. Barb Neis at bneis@mun.ca.