Labour Mobility and Community Capacity in Action
In the summer of 2018, researchers from On the Move partnered with the City of Fort St. John, The Forge, and UNBC's Community Development Institute to deliver a series of roundtables with area industry and business, local government, education, health, non-profit, and other service sector stakeholders.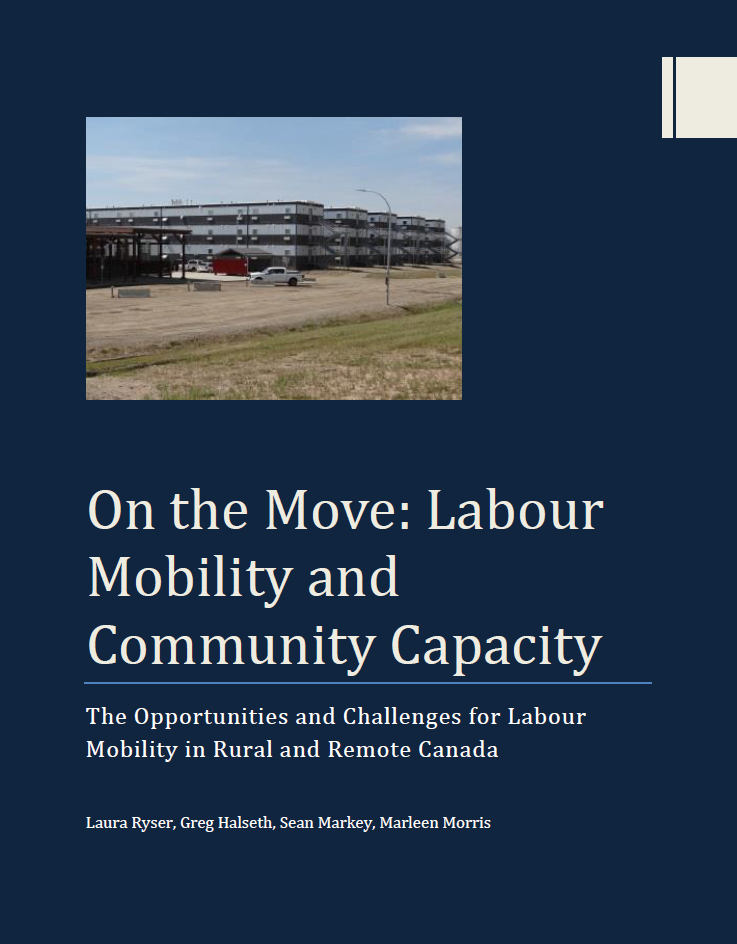 British Columbia's Peace River Region has experienced considerable growth and movement of mobile workers as a result of many large-scale resource development projects in oil and gas, hydro, mining, and forestry. Through the Fort St. John roundtables, stakeholders reflected on how the On the Move project's findings fit with the realities of their work environments, how it would impact their policies and programs, and explored new research needs related to this work. Key topics included impacts on workers, their families, and communities; outreach challenges and strategies to connect services / supports with mobile workers and their families; gaps in training to prepare the service sector to support mobile workers and their families; housing pressures; implications for local government's zoning, community planning, and economic development strategies; implications for small business development in the source and host communities; implications for workplace environments; and complications of maintaining consistent health programs for mobile workers struggling with injuries, addictions, or mental health issues across different provincial jurisdictions.
An executive summary and full report have been created from the work done during these roundtables, "On the Move: Labour Mobility and Community Capacity," looks at the opportunities and challenges for labour mobility in rural and remote Canada, with input from academic researchers and community stakeholders.
The roundtables in Fort St. John were a great success, due in large part to the support of Mayor Lori Ackerman, mayor of Fort St. John. Thanks to strong municipal leadership, Fort St. John has done an outstanding job of negotiating with neighboring large-scale industrial projects, in particular Site C, to mitigate negative and maximize positive community impacts. On the Move had the pleasure of hosting Mayor Ackerman at our On the Move: Employment-Related Geographical Mobility in Canada & Beyond Symposium where she gave a presentation that highlighted much of this work. This presentation can be viewed online below.
Related links:
Canada Research Chair in Rural and Small Town Studies
Community Development Institute (CDI), University of Northern British Columbia.
Mayor Lori Ackerman, Fort St. John, BC.
Official Community Plan, Fort St. John, BC.
UN Sustainable Development Goals: Sustainable Cities and Communities
Top ^