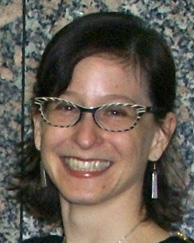 Stephanie Sodero is a Nova Scotian living in the UK where she is a Lecturer in Climate Crises at the Humanitarian and Conflict Response Institute (University of Manchester). She is on the advisory committee of Doctors within Borders, a project that examines how mobile populations, such as asylum seekers, access health care (Wellcome Trust). Previously, she held postdoctoral fellowships at the Centre for Medical Anthropology (University of Edinburgh), the Centre for Mobilities Research (Lancaster University), and the Liu Institute for Global Issues (University of British Columbia). Her doctoral dissertation, Navigating Disruption: Mobile Society and Hurricanes Juan and Igor (Memorial University), won an international Mobile Lives Forum Award and is the basis for a book, Under the Weather: Mobility in the Climate Crisis (currently under review).
Stephanie brings together the fields of climate change, mobility, and medicine to research vital mobilities: movements of people, goods, and information that impact life chances. Her current focus is on how goods, such as blood, saline IV solution, and personal protective equipment, move from the point of donation/manufacture to the point of care, and in what ways these supply chains are vulnerable to a changing climate.
Selected publications:
Sodero, S. and R. Rackham. 2020. Vital Mobilities. Chapter in: Handbook on Methods and Applications for Mobilities Research. ​Edward Elgar. In Press.​

Sodero, S. and R. Rackham. 2020. Blood drones: Using utopia as method to imagine future vital mobilities. Special Issue on Mobile Utopia. Mobilities 15(1): 11-24.

Sodero, S. 2018. Vital mobilities: Circulating blood via fictionalized vignettes. cultural geographies 26(1): 109-125.

Sodero, S. and R. Rackham. 2018. Circulating blood: A conversation between Stephanie Sodero and Richard Rackham on vital mobilities in the UK. Applied Mobilities 4(1): 124-131.​​

Sodero, S. and N. Scott. 2016. Canadian mobilities/Contentious mobilities. Editorial. Canadian Journal of​ Sociology 41(3): 257-76. ​​ ​
Related links:
Contact:
Top ^