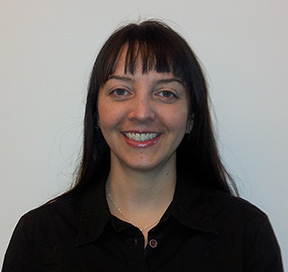 Natasha Hanson is a Qualitative Methodologist and Research Manager with Horizon Health Network. She was a Postdoctoral Fellow, with the On the Move Partnership, in the Department of Sociology and Anthropology at the University of Prince Edward Island. This postdoctoral research qualitatively investigated how truck drivers operating out of Prince Edward Island were affected by employment-related mobility (and how this has changed over time). Her research interests include migration, livelihood, identity, political economy, globalization and health.
Her publications include:
'Fragile synchronicities: diverse, disruptive and constraining rhythms of employment-related geographical mobility, paid and unpaid work in the Canadian context', B Neis, L Barber, K Fitzpatrick, N Hanson, C Knott, S Premji, E Thorburn, Gender, Place & Culture, (2018);
'Why here? Immigrant's decisions to stay or leave Maritime communities' in Tastsoglou, E., Cottrell, B., and Dobrowolsky, A. (eds.), Is Atlantic Canada a home away from home for immigrants? UCCB Press, (2015); and, 'Regional mobility strategies and the importance of communal ties', Dialectical Anthropology, (2013).
PhD thesis:
Hanson, Natasha (2013). The Maritimer way? Mobility patterns of a small Maritime city. Doctoral Thesis, Departments of Sociology and Social Anthropology, Dalhousie University.
Contact:
Top ^