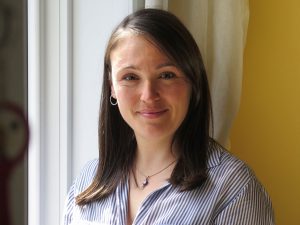 Mylène Coderre is a PhD student at the School of International Development and Global Studies, University of Ottawa. She also holds a BA in International Studies (Université de Montréal) and a MA in Political Science (UQAM).
Her doctoral research aims to understand how recruitment processes of Guatemalan agricultural workers in Canada shape their migration experiences. Her research interests include non-state actors in international migration, temporary migration programs, relationships between natural resources and migration. Over the past few years, Mylene has been involved in a number of research projects in the fields of international labour migration and mining policies.
As a research assistant to Dr. Delphine Nakache, Mylène's work with On the Move partnership focuses on living and working conditions of temporary foreign workers under the International Experience Canada (EIC) Program.
Top ^