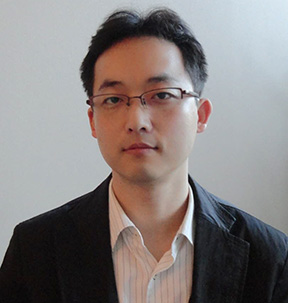 Jah-Hon Koo is a PhD candidate in Social Work at McGill University currently studying the working lives of live-in caregivers under the Temporary Foreign Workers Program with a particular focus on unequal power relations in their workplaces. Born and raised in South Korea, he worked several years as a community social worker at a local migrant workers center and as a volunteer in a shanty town community, taught social and community welfare courses at a few colleges and also gained research experience at a public labor institute. He earned his BA in Social Welfare from Yonsei University in Seoul and his MSW from McGill University.
As an affiliated trainee with On the Move he will be engaging in policy analysis of the Temporary Foreign Workers Program (TFWP), and more specifically, the Live-in Caregiver Program (LCP).
Selected publications:
Hanley, J., Shragge, E., Rivard, A., and Koo, J.-H. (2012). "Good enough to work? Good enough to stay!" Organizing Temporary Foreign Workers. In P. Lenard and C. Straehle (Eds.), Legislated inequality: Temporary labour migration in Canada, Montreal: McGill-Queen's University Press.

Hanley, J., Ben Soltane, S., Koo, J.-H. (Hiver 2012). La situation des travailleurs migrants temporaries: Au crible des enjeux de citoyenneté et de justice sociale. Bulletin de l'Observatoire international sur le racisme et les discriminations, 8(1), 20-23.
Related links:
PhD Students, McGill School of Social Work
Contact:
Top ^