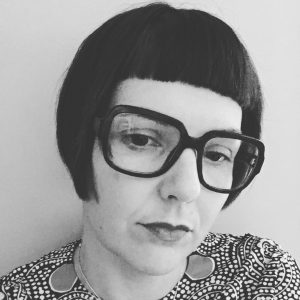 Elise is currently in third year of medical studies at Memorial University and hopes to work on merging critical scholarship with engaged medical practice.
From 2016-2018 she was a researcher with the On the Move project where she investigated the use of algorithmic shift scheduling software in low-wage work environments, particularly those that require long commutes, and how such algorithms impact capacities for social reproduction.
Elise was also an Adjunct Professor in the Department of Sociology at Brock University and the Principle Investigator on a SSHRC Insight Development Grant-funded project entitled "Between the Office and the Prison Yard: Mobile Monitoring of Social Life" which examines the genealogy and circulation of emerging mobile surveillance devices across a variety of institutional settings. Specifically this research examines the increasing use of monitoring technology in immigration detention, elder-care facilities, and corporate and extractive industries.  She is currently developing a podcast on this research due to be released August 2020.
Selected Publications:
Thorburn, Elise and Gary Kinsman.  2020 "Navigating Contemporary Struggles: Class Composition and Social Reproduction,"  in Challenging the Right, Augmenting the Left :Recasting Leftist Imagination (Eds. Robert Latham, A. T.  Kingsmith, Julian von Bargen and Niko Block).   Fernwood Publishing, July 2020.
Neis, Barbara, Lachlan Barber, Kathy Fitzpatrick, Natasha Hanson, Christine Knott, Stepahie Premji, and Elise Thorburn. (2018). Fragile synchronicities: diverse, disruptive and constraining rhythms of employment-related geographical mobility, paid and unpaid work in the Canadian Context. Gender, Place & Culture.  26 (8): pp 1175-1192. https://doi.org/10.1080/0966369X.2018.1499616
Contact:
Top ^