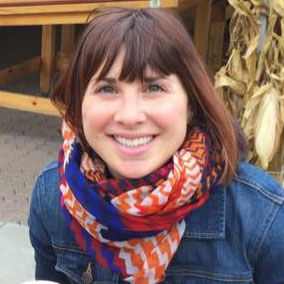 Dr. Dana Howse was a trainee with OTM during her time as a Postdoctoral Fellow with the Centre for Research on Work Disability Policy (CRWDP) from 2017-2019. Her postdoctoral work was co-supervised by Dr. Barbara Neis at the SafetyNet Centre for Occupational Health and Safety Research, Memorial University, and by Prof. Katherine Lippel at the Canada Research Chair in Occupational Health and Safety Law, in the Faculty of Law (Civil Law), University of Ottawa. Dana's research examined the ways work disability policy frameworks and programs support or impede Canadians with physical disabilities to engage in work-related travel, or 'work mobility.' Prior to her postdoctoral work, Dr. Howse completed her PhD in the Dalla Lana School of Public Health at University of Toronto, where she studied injured workers' experiences with problematic compensation claims. Dr. Howse has recently taken up a research position with the Primary Healthcare Research Unit in Memorial University's Faculty of Medicine.
Publications & Presentations:
Howse (2020). Getting to work with a physical disability and the policies and people that make a difference. Presentation to the Centre for Research on Work Disability Policy (CRWDP) Webinar Series on September 23, 2020. Recording: https://www.youtube.com/watch?v=3kAfuLv-OIU&feature=youtu.be

Howse, D. (2019). "You can't solve precarity with precarity." The New Alberta Workers program, peer-to-peer OHS education for new-to-Alberta workers: An interview with Jared Matsunaga-Turnbull, Executive Director of the Alberta Workers' Health Centre, New Solutions, 29 (3).
Contact:
Top ^