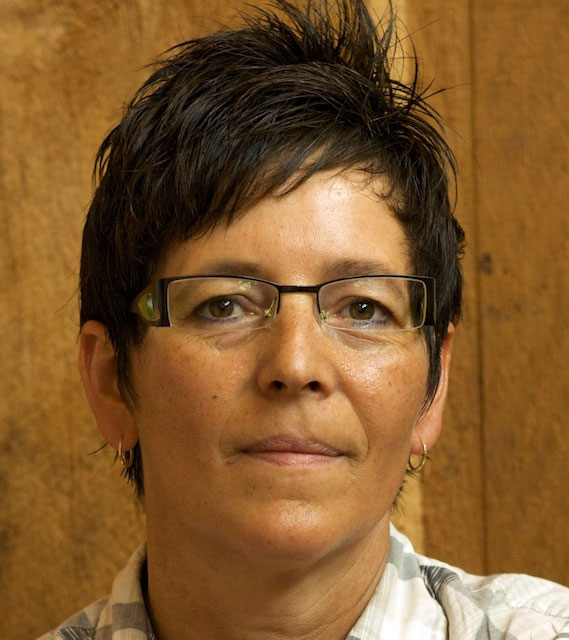 Tracy L. Friedel, nehiyaw-métis from the community of manitow sâkâhikan (Lac Ste. Anne, Alberta), is an Associate Professor in Indigenous Education in the Department of Curriculum and Pedagogy at the University of British Columbia (UBC).
Tracy's research interests include First Nation and Métis experience in the realm of work and learning, decolonizing research at the intersection of health and education, oral histories and outdoor/land/place-based education. In extending upon earlier research, Tracy is now leading, as Principal Applicant, a community-based project focused on Indigenous youth leadership in the area of unintentional injury prevention (funded by a Canadian Institutes of Health Research Operating Grant). In her capacity as an educator, Tracy has worked with community-based partners in the Lower Mainland of BC and Haida Gwaii to create meaningful academic service learning experiences for UBC students.
As a co-applicant with On the Move, Tracy, along with co-investigator Alison Taylor, will be looking at health benefits and consequences for Indigenous mobile workers in First Nation-owned companies in Wood Buffalo, AB.
Selected publications:
Friedel, T.L. & Taylor, A. (2011). Digging beneath the surface of Aboriginal labour market development: Analyzing policy discourse in the context of Northern Alberta's oil sands. aboriginal policy studies, 1 (3), 29-52.

Taylor, A. & Friedel, T.L. (2011). Enduring neoliberalism in Alberta's oil sands: The troubling effects of private-public partnerships for First Nation and Métis communities. Citizenship Studies, 15 (6/7), 815-835.

Taylor, A., Friedel, T.L. & Edge, L. (2009). Pathways for First Nation and Métis youth in the oil sands. Canadian Policy Research Networks (released April 16, 2009).
Selected links:
Faculty page, University of British Columbia
Contact:
Top ^