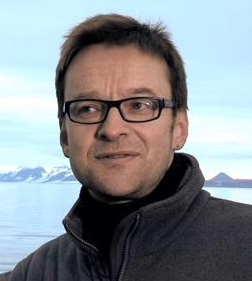 Tim Cresswell is Professor of History and International Affairs at Northeastern University and Associate Director for Public Humanities at the Northeastern Humanities Center, Boston, MA. He is the author of five books including Geographic Thought: A Critical Introduction (2013), Place: A Short Introduction (2004) and On the Move: Mobility in the Modern Western World (2006). He has co-edited four collections including most recently Geographies of Mobilities: Practices, Spaces, Subjects (2011). Tim is also a poet who has published over twenty poems in national magazines in the UK. His first collection, Soil, is published with Penned in the Margins (2013).
As a co-investigator with the On the Move Partnership, Tim Cresswell will bring an international perspective to the project as well as a focus on the conceptual and theoretical aspects of employment-related geographical mobility.
Selected publications:
Cresswell T and Merriman P (eds) (2011) Geographies of Mobilities: Practices, Spaces, Subjects (Ashgate)

Cresswell T and Uteng P (eds) (2008) Gendered Mobilities (Ashgate)

Cresswell T and Martin C (2012). On turbulence: entanglements of disorder and order on a Devon beach. Tijdschrift voor Economische en Sociale Geografie  103/5: 516-529.

Cresswell T (2010) Towards a politics of mobility. Environment and Planning D: Society and Space 28/1: 17-31.

Cresswell T (2009) The prosthetic citizen: new geographies of citizenship. Political Power and Social Theory 20: 259-273.
Related links:
Tim Cresswell's blog

Faculty pages: History, International Affairs, Northeastern University
Contact:
Top ^