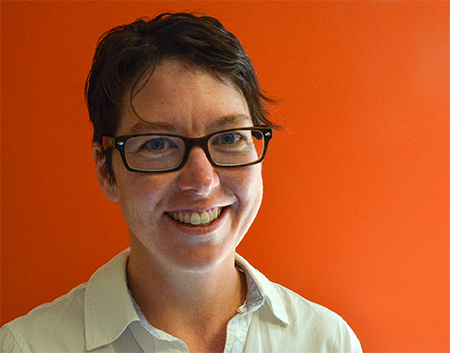 Suzanne Mills is an Associate Professor in Labour Studies and Geography and Earth Sciences at McMaster University. Her research seeks to understand how the changing political and economic context of resource development and the increasing influence of Aboriginal communities are reshaping patterns of employment in Canada's north. Suzanne has also critically examined programs to diversify or indigenize unions and workplaces and has explored how gender and Aboriginal identity influence worker experiences of work and unions.
Suzanne is the PI of a SSHRC-funded grant on worker mobility and Aboriginal employment in the construction of large resource development projects and will be doing research with the construction sector in on the On the Move project.
Selected publications:
Mills, S.E. & Sweeney, B. 2013. "Employment Relations in the Neo-Staples Resource Economy: IBAs and Aboriginal Governance in Canada's Nickel Mining Industry." Studies in Political Economy, Spring 91: 7-33.

Mills, S.E. & McCreary, 2013. "Negotiating neoliberal empowerment: Aboriginal people, educational restructuring, and academic labour in the north of British Columbia, Canada." Antipode. Early view DOI: 10.1111/anti.12008 1-20.

Mills, S.E. 2012. "Restructuring in the forest sector and the re-shaping of women's work identities." The Canadian Geographer. 56(1): 39-57.

Mills, S.E. & McCreary, T 2012. "Social unionism, partnership and conflict: union engagement with Aboriginal peoples in Canada." In: Ross, S. & Savage, L. (eds.) Rethinking the Politics of Labour in Canada. Black Point, Nova Scotia & Winnipeg, Manitoba, Fernwood, pp. 116-131.

Mills, S.E. 2011. "White and Aboriginal women workers' perceptions of diversity management practices in a multinational forest company." Labour/Le Travail 67: 45-76.
Related links:
Faculty page, McMaster University
Contact:
Email: smills@mcmaster.ca
Top ^