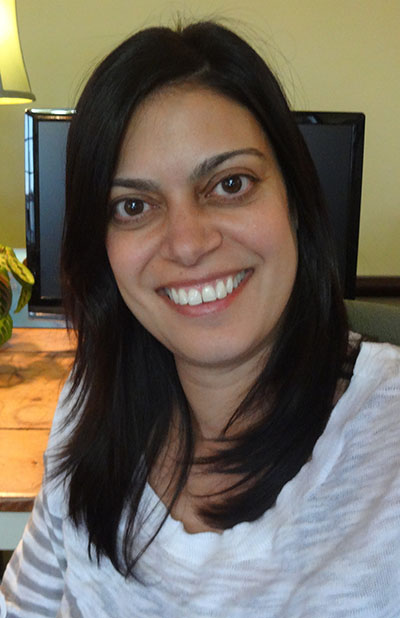 Stephanie Premji is interested in the working conditions and associated health problems of disadvantaged populations within industrialized countries. She has studied the work and health of low-income immigrant workers, namely garment workers, hotel room cleaners and domestic workers. She has also explored social inequalities in work-related health across and within occupations as well as the mechanisms at play in creating or amplifying inequalities. Whenever possible she conducts mixed-methods, interdisciplinary research in collaboration with unions and community organizations. Stephanie's research usually incorporates a gender-based perspective. She has written the guidance for incorporating gender in healthy workplace initiatives for the World Health Organization. She has also participated in various educational and political initiatives to promote immigrant workers' health and is interested in developing avenues for action.
As a co-investigator with the On the Move partnership, Stephanie will be looking at the relationship between precarious employment and geographical mobility among immigrant workers in Toronto.
Selected publications:
Premji, S. Smith, P. 2012. Education-to-job mismatch and the risk of work injury. Injury Prevention. Published online.

Premji, S. Krause, N. 2010. Disparities by ethnicity, language and immigrant status in occupational health experiences among Las Vegas hotel room cleaners. American Journal of Industrial Medicine, 53: 960-975.

Premji, S. Duguay, P. Messing, K., Lippel, K. 2010. Are immigrants, ethnic and linguistic minorities over-represented in jobs with a high level of compensated risk? Results from a Montréal, Canada study using census and workers' compensation data. American Journal of Industrial Medicine, 53: 875-885.

Premji, S., Messing, K., Lippel, K. (2008). Broken English, broken bones? Mechanisms linking language proficiency and occupational health in a Montreal garment factory. International Journal of Health Services, 38(1), 1-19.
Contact:
Email: spremji@mcmaster.ca
Top ^