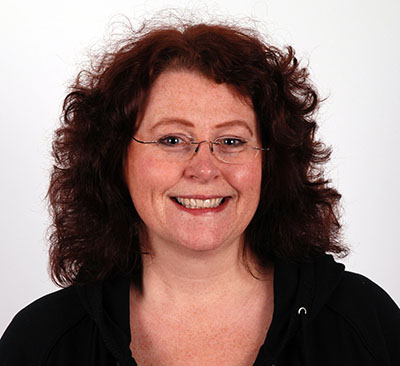 As a co-investigator with the On the Move Partnership, Marit Aure has studied  employment-related geographical mobility from an international perspective. Her research focuses mainly on mobility and migration and gender related to oil and gas activity in Northern Norway, especially to the communities of Hammerfest and Kvalsund. Aure also studies other form of migration and migrant integration, as well as women in the oil and gas industry. Aure collaborated with other On the Move researchers to compare aspects of her research in Northern Norway with processes going on in Canada. In order to do so, she visited field sites in Canada. Dr. Aure's work primarily focused on qualitative research, but also drew on statistical data.
Selected publications:
Aure, M., & Daukšas, D. (2020). Lithuanian families in Norway and their fear of the Child Protection Agency. In J. Hiitola, K. Turtiainen, M. Tiilikainen & S. Gruber (eds.) Family life in transition: Borders, transnational mobility and welfare society in the Nordic countries. London: Routledge. Pp 58-68 https://doi.org/10.4324/9780429024832

Aure, M., L. Riabova (in print) Emotions and community development after return migration in the rural Arctic in Rye, J.F. and K. O´Reilly (eds) International Labour Migration to Europe's Rural Regions. Routledge

Aure, M., Førde, A. and Brox Liabø, R. (2020) Vulnerable Spaces of Coproduction: Confronting Predefined Categories through Arts Interventions in D. Mata-Codesal, C.Maiztegi, L. Kloetzer, (eds) Participatory methods in migration research, special issue in Migration Letter.

Aure, M. (2019). Hit by a Stroke: An Autoethnographic Analysis of Intergenerational Care Across Geographical Distances. In New Challenges to Ageing in the Rural North (pp. 141-157). Springer, Cham.

Pavlovskaya, M., Gerrard, S., & Aure, M. (2019). Introduction: guest editorial for special issue 'gender and im (mobilities)'. Gender, Place & Culture, 25(8), 1115-1120.

Aure, M; Førde, A; Magnussen, T.  (2018) Will migrant workers rescue rural regions? Challenges of creating stability through mobility. Journal of Rural Studies 2018; Volum 60. ISSN 0743-0167.s 52 – 59.s doi: https://doi.org/10.1016/j.jrurstud.2018.03.005.(nivå 2)

Aure, M. (2018) Mobile fathering: absence and presence of fathers in the petroleum sector in Norway. Gender, Place & Culture: A Journal of Feminist Geography 2018. ISSN 0966-369X.s doi: 10.1080/0966369X.2018.1462769. (nivå2)

Aure, M. and Myhr, S. (2016) The new elders? Elderly people and geographical mobility in Norway, in  Naskali, P.,  Seppanen,M. and  Begum, S. (red) Ageing, Wellbeing and Climate Change in the Arctic An Interdisciplinary Analysis, Routledge (nivå 2) p 69-90.

Aure, M. and Munkejord, M.C. (2016) Creating a Man for the future: A narrative analysis of male in-migrants and their constructions of masculinities in a rural context. Sociologica Ruralis 56 (4) pp. 531-551 (nivå 2)

Aure, M.; Nygård, V.; Wiborg, A. (2015) Stedstilknytning: materialitet, relasjoner og følelser [Place attachment: materiality, relations and emotions] in M.Aure, N.G.Berg, J.Cruichshank og B.Dale (ed.) "Med sans for sted – nyere teorier" [A sense for place – newer theories], Fagbokforlaget, Bergen p. 195-211.

Aure, M., Berg, N.G., Cruickshank, J. og Dale, B. (2015) Sted – Nyere  teorier i en norsk kontekst [Place – New Theories in a Norwegian Context] in M.Aure, N.G.Berg, J.Cruichshank og B.Dale (ed.) "Med sans for sted – nyere teorier" [A sense for place – newer theories] Fagbokforlaget p.13-29.
Contact:
Email: marit.aure@uit.no
Top ^