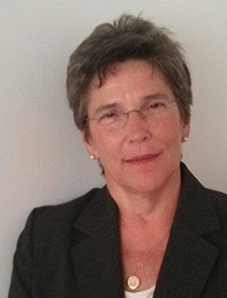 Lucie Lamarche is a professor at the Faculty of Political Science and Law at University of Québec in Montréal (UQAM), Canada. She recently returned to UQAM after having served as the Research Director of the University of Ottawa Human Rights Research and Education Centre from 2007 to 2013 where she also held the Henderson Chair in Human Rights. Ph.d. (1994) in International Law from University of Brussels, Lucie Lamarche was awarded the Jean Monnet Fellow from the European University Institute (1998-1999). She is a member of the Canadian Social Rights Accountability Research Network. She joined the Québec Bar in 1978 and UQAM in 1982. As part of the On the Move team, Lucie will lend her expertise to the Policy Component of the Partnership.
Fields of expertise: international and regional human and women's rights law; social and labor law; social security law.
Recent Initiative (in collaboration with Beth Goldblatt from New South Wales University (Australia): Women's Right to Social Security and Social Protection: Engendering the right to social security.
 Selected publications:
Lucie Lamarche, «Human Rights, Social Security and Migrant Workers» R. Blanpain, P. A. Ortiz, M. Olivier et G. Vonk (éds), Social Security and Migrant Workers, Wolters Kluwer, Netherlands, 2014, 9-31.

Lucie Lamarche, «The Canadian Experience with the CEDAW: all womens' rights are human rights –  a case of treaties synergy», Women's Human Rights – CEDAW in International, Regional and National Law, Anne Hellum et Henriette Sinding Aasen (eds), Cambridge University Press, 2013, 358-385.

Bosset, Pierre, Lamarche, Lucie (éds.), Droit de cité pour les droits économiques, sociaux et culturels, La Charte québécoise en chantier, 2011, Les Éditions Yvon Blais, 628 p.

Lamarche, Lucie, «Economic and Social Rights and the Era of Governance and Governance Arrangements in Canada: the Need to Re visit the issue of the Implementation of International Law of Human Right» Is Our House in Order? Canada's Implementation of International Law. Chi Carmody et Valerie Oosterveld (éds.), McGill-Queen's University Press, 2010, pp. 116-138.

Lamarche,  Lucie, The « Made in Québec » Act to Combat Poverty and Social Exclusion in Poverty, Rights, Social Citizenship and Legal Activism, M. Young, S.B. Boyd, S. Day and G. Brodsky (éds), UBC Press, 2007, 139-162.
 Related links:
Contact:
Email: lamarche.lucie@uqam.ca
Top ^