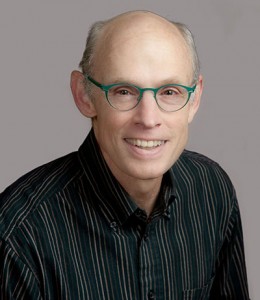 Eric Tucker is a professor at Osgoode Hall Law School, York University, Toronto. He has published extensively on the history and current state of labour and employment law and occupational health and safety regulation. More recently, he has been working on employment standards enforcement, platform mediated work and sickness and caregiving leaves.
As a co-investigator with the On the Move Partnership, Eric Tucker looked at  policy related to Employment-related Geographical Mobility. This will include a review of on the application of collective bargaining laws to mobile workers and possibly a case study of the experience of occupational health and safety regulation by a group of temporary foreign workers in Ontario.
Selected publications:
The Class Politics of Law: Essays Inspired by the Work of Harry Glasbeek (Toronto: Fernwood, 2019) (edited book with Judy Fudge) (192 pages).

"Carrying Little Sticks: Is there a 'Deterrence Gap' in Employment Standards Enforcement in Ontario, Canada?" (2019) 35:1 International Journal of Comparative Labour Law and Industrial Relations 1-30 (with Leah F. Vosko, Rebecca Casey, Mark Thomas, John Grundy and Andrea M. Noack)

"Welcome to the Bottom: A North American Perspective on the Fair Work Act," in Shae McCrystal, Breen Creighton and Anthony Forsyth, eds., Collective Bargaining under the Fair Work Act (Sydney: Federation Press, 2018), 251-273.

"Regulating Essential Service Strikes in Canada" in Moti Mironi and Monika Schlachter, eds,  Regulating Strikes in Essential Services – a Comparative 'Law' in Action Perspective, (Kluwer-Wolters, 2018), 107-144.

"Uber and the Unmaking and Remaking of Taxi Capitalisms" in Derek McKee, Finn Makela and Teresa Scassa, eds., Law and the 'Sharing' Economy: Regulating Online Market Platforms (Ottawa: Ottawa University Press, 2018), 357-391.
Related Links:
Faculty page, York University
Contact:
Email: etucker@yorku.ca
Top ^