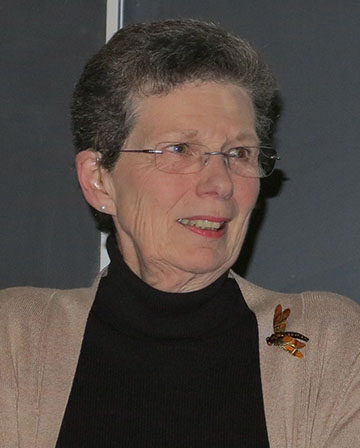 Rosemary E. Ommer is an Adjunct Professor in the Departments of History and Geography at the University of Victoria, where she is also the university-wide SSHRC grantscrafter. She was the Director of ICOR at UVic, and P.I. of the Coasts Under Stress Project. She has formerly been the Director of the Calgary Institute for the Humanities, and of the Institute for Social and Economic Research (ISER) at Memorial University of Newfoundland.
Rosemary holds her PhD in economic historical geography from McGill University, an MA in historical geography from Memorial University of Newfoundland, and she researched and taught in Atlantic Canada from the early 1970s until 1997. She is the author and/or editor of several books including Coasts Under Stress: restructuring and social-ecological health (McGill-Queen's Press 2007); Just Fish: Ethics and Canadian Fisheries Management (ISER Books 2000); Fishing Places, Fishing People: issues in Canadian small-scale fisheries, published by the University of Toronto Press in 1999, an interdisciplinary look at fisheries in Canada which she co-edited with Dianne Newell of UBC, and The Resilient Outport, ISER Books 2002, which is a collection of research papers from the Eco-research project at Memorial.
She sat (2001-2009) on the international scientific steering committee (ISSC) of GLOBEC – the global oceans ecosystem dynamics science research group, and was co-chair of their Focus 4 research group, which looks at the human dimensions of global ocean ecosystems. Her interdisciplinary skills have brought her to serve as co-chair of Human Dimensions on the steering committee of the Canadian Global Change Program, and to serve on the Board of Directors of the Vanier Institute for the Family, AquaNet and Genome BC.
Top ^